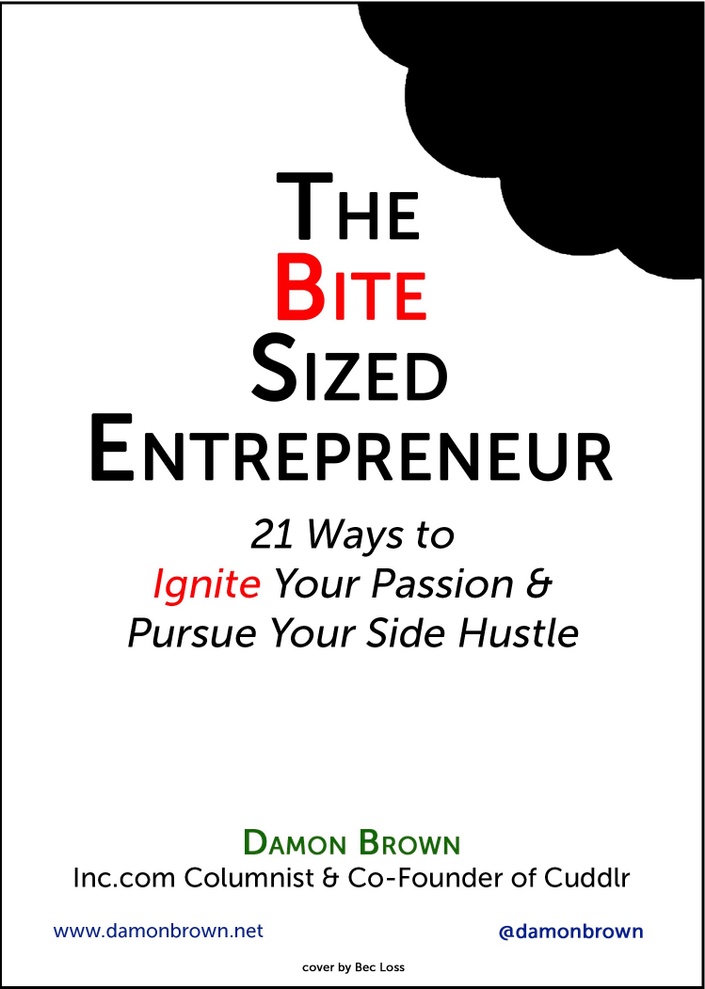 The Bite-Sized Entrepreneur Book Experience
How to Ignite Your Passion & Pursue Your Side Hustle
Watch Promo
The belief that entrepreneurs have to sacrifice everything to succeed is a myth. In The Bite-Sized Entrepreneur, Inc. columnist Damon Brown gives immediately actionable strategies to help you integrate a smart side hustle into the life you currently have. Known for co-founding and selling the popular startup Cuddlr while taking care of his baby, Brown shares smart first-hand lessons as well as wisdom from Steven Pressfield (The War of Art), Brene Brown (Rising Strong), and other business leaders. The Art of Risk author Kayt Sukel says Brown "lays waste to both the misconceptions and pesky little lies we tell ourselves about why we can't make our side hustles a reality."
Now The Bite-Sized Entrepreneur book is available in an online environment! A starter kit for the deeper boot camp, this experience takes the best-selling The Bite-Sized Entrepreneur and turns it into an actionable, interactive dialog with:
*NEW! One-on-one time with Damon (a serious value!)

*Exclusive webinars, interviews, and rare previews to the exclusive 6 Steps to Follow Your Unique Business Path boot camp

*A community of people also developing their passionate business
*Multimedia talks deepening the 21 strategies
Taking the original book to the next level, this course will get you on the path to discovering, creating and executing your passionate side hustle within your current life.
Look forward to seeing you!
Damon
Your Instructor